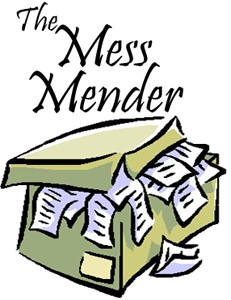 The Mess Mender
Helping you clear out those big messes.
How would you spend your time if you didn't feel stuck because of your clutter?
We all evolve faster than our stuff. So at any given time, you are probably surrounded by things that don't even represent who you are today. I know that it can be difficult to know where to start if your home is buried in clutter. Decluttering can be scary and overwhelming.
I specialize in helping people get started on the process and keep them focused on going through their belongings and deciding what they want to keep and what no longer serves them. By rolling up my sleeves and helping you stay focused on the task, I keep you moving forward through that point in the process at which most people would typically walk away.
Choosing to donate some of the items you no longer want is a great way to pass them on to someone who could be using them. In order to free up more of your time and space, I will take anything you decide to donate with me on the day of your appointment and mail you the receipt (if you choose to receive one). This way it gives you one less thing to worry about and lets you see the progress you have made!